In my years as a researcher, I've often wished someone was there to offer advice or simply share stories about their journey. So I pen down here my candid (very often jaded) thoughts on the experiences and milestones I have gone through. I hope that, whether it is wise sagely advice or simply laughing over shared experiences, it may help somebody along in their journey. Like my supervisor says …
I will send you my comments soon!
(or How to Survive Peer Review)
December 2018
After a ONE YEAR LONG review process, I finally published my first paper (from my PhD)! It was a pretty big part of my research and it really feels like my work has been validated (in no small part because it was a pretty good journal, even if I do say so myself, *ahem*).
But after a whole year of four reviewers, three submissions, two revisions (and a partridge in a pear tree), I think I've come out from it slightly wiser (and a lot more jaded) about the peer review process. So I'd like to share the lessons I've learnt in the hope that it'll help you through publishing your first (or perhaps umpteenth) paper.
December 2017
This is when things get really tough. I've heard so many of my forebears talk about it and seen its effects first-hand in a few friends, but only now as I go through it do I realise how easy it is to become borderline depressed. This is a topic I have come to feel really strongly about, and that's why I spoke about it at my opening address at the 22nd Biological Sciences Graduate Congress on 19 Dec 2017.
Depression amongst graduate students is an issue that we should be more aware of. It's not something to be ashamed about and if you are experiencing it today, do reach out to your friends and family around you, or else, to the healthcare experts in your university.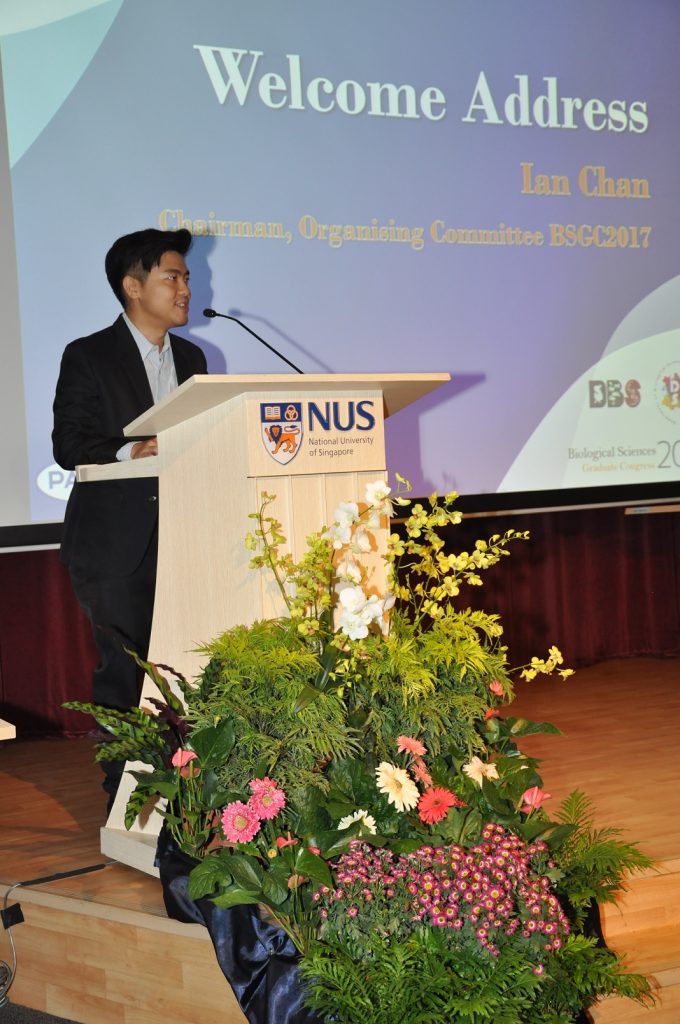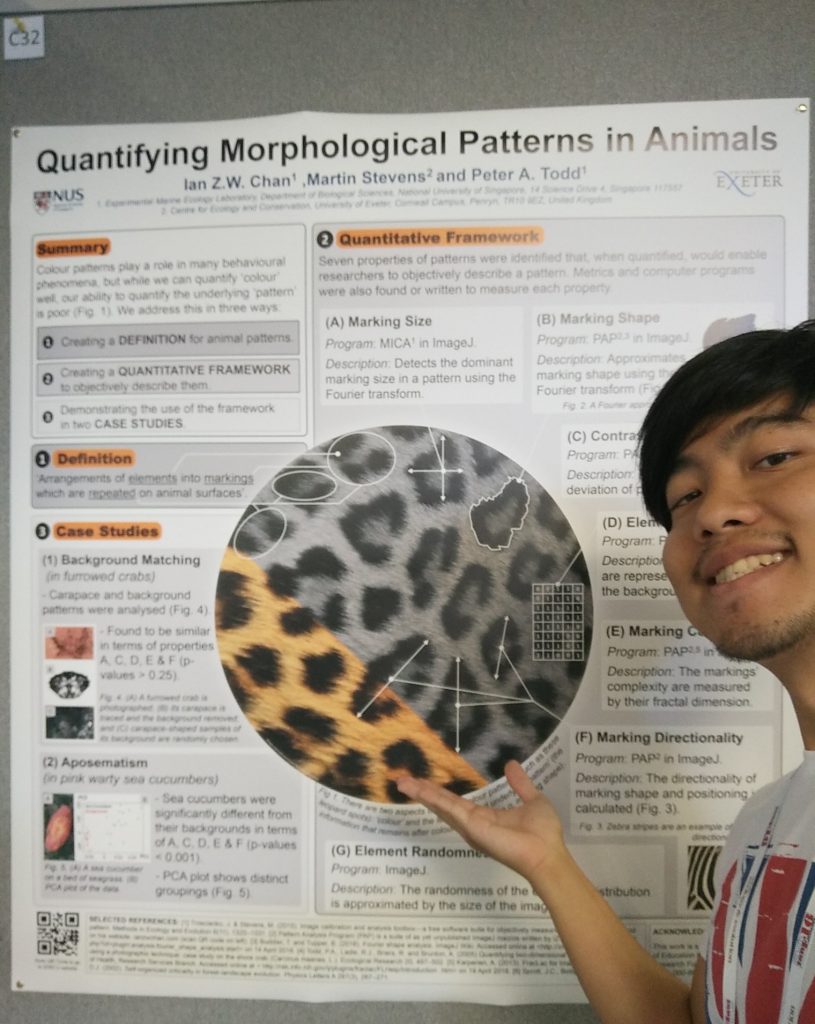 August 2016
The International Society for Behavioural Ecology had its 16th (biennial) congress (ISBE2016) in Exeter University and I attended (and presented a poster)! Exciting stuff!
It was pretty intimidating to be honest: first time at such a big conference (looked like at least 500 people) and interacting with so many big scientists, including Naomi Pierce (from Harvard University) and Roger Hanlon (of cuttlefish fame). Especially alone, it can be tempting to just keep to yourself, disappear after the conference and not talk to anyone. But that's the last thing you should do!
If you're attending your first conference soon, here are three things I wish someone had shared with me before I attended mine…
May 2016
Look out world! Ian Z.W. Chan is officially a Doctoral Candidate!
It was stressful, but you know, it turned out that it wasn't as rough as I thought it would be. If you're preparing to take your Qualifying Examination soon, here are a few things that may help …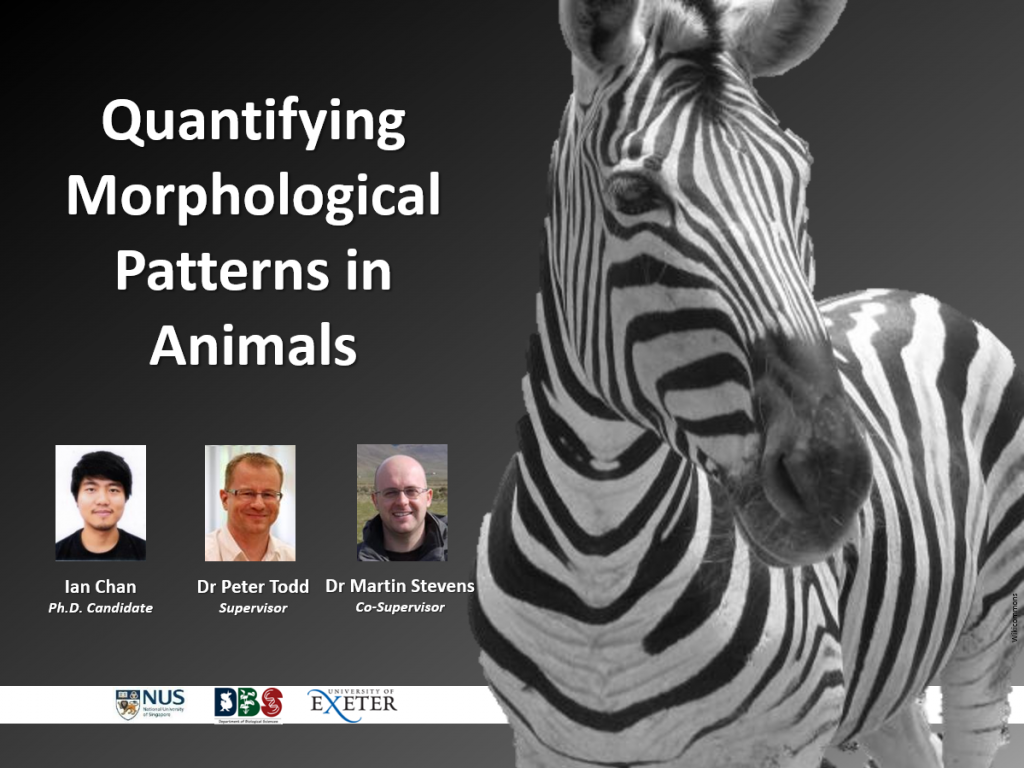 August 2015
It's been a year since the start of my PhD and it seems like I've checked of all the items on this list (well, almost). In the interest of having a laugh at myself, here's a list of things I did in the first year of my PhD …
August 2014
Should I do a PhD? What's the point of studying for another 4 years? Will you be over-qualified for most jobs when you graduate? At the end of my undergrad degree, I had a tough decision to make and I chose the PhD. Looking back, would I still do the same thing now? For those who may be in a similar position, here's my take on the choice (with the advantage of hindsight).